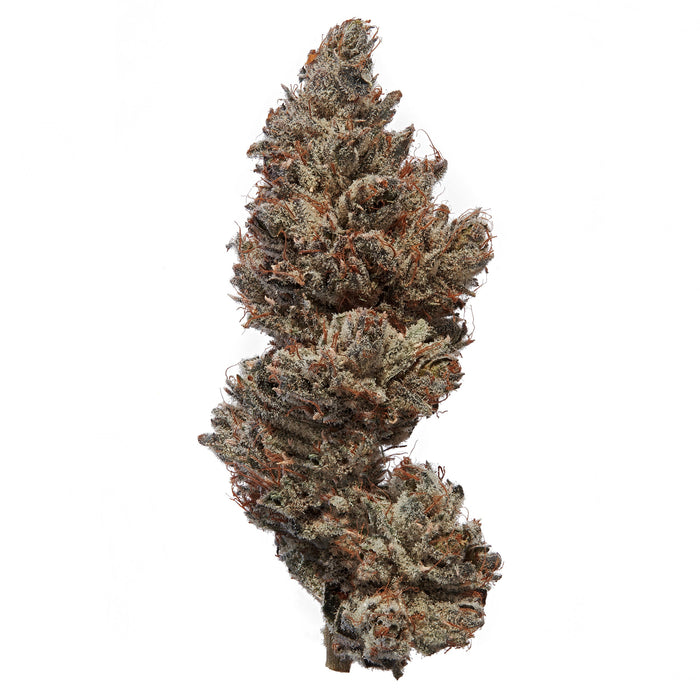 Bubba Kush
Save

Liquid error (snippets/product-badge line 32): Computation results in '-Infinity'

%
Our Price:
Login to View
What is Bubba Kush Hemp Flower?
Looking for a strain that will provide you with comfort and relief? Then look no further than Hemp Hop's Bubba Kush Strain! This Indica strain is high in CBD and low in THC, providing you with the perfect balance of cannabinoids to help you relax and calm down after a stressful day. Additionally, this strain is high in the terpenes Caryophyllene, Humulene, and Limonene.
Bubba Kush, also known as Kush Hemp, is an exceptional hemp strain bred by Zoe Therapeutics. This particular cut is the Bubba Kush 59 cut, an improved selection of Bubba Kush. Grown with exceptional care, this variety stands out with a distinct Kush terpene profile. 
Bubba Kush Cannabinoids
CBD: 11.20%

THCA: 0.49%

CBC: 0.44%

Total Cannabinoids: 13.82%

Terpenes: 1.61%
Bubba Kush CBD Effects
Bubba Kush is a strain that provides powerful relaxation for both mind and body. This classic, beloved CBD provider has you covered when it's time to unwind at night or afternoons from stressful events in your life.
Bubba Kush Strain Terpene Profile
Bubba Kush tests high in the terpenes Caryophyllene (0.82%), Humulene (0.21%) and Limonene (0.26%). The aroma of kush is often described with an earthy, and often reminiscent of undertones of chocolate or coffee beans
Bubba Kush Appearance
The buds have light color and sporadic purple hues with a dense structure. 
Genotype: Bubba Kush 59 (Kush Hemp)
Genetics by: Zoe Therapeutics
Hemp Flower contains less than .3% Delta 9 THC and is Non-Psychoactive 
For Adult Use Only
FAQs about Bubba Kush CBD
Indica or Sativa : What strain is bubba kush? 
With its Indica lineage, Bubba Kush is one of the top Indica strains.
Read more about the Difference between Indica vs Sativa vs Hybrid
How is Bubba Kush CBD Hemp Flower grown?
This variety of Bubba Kush strain was grown in a climate controlled indoor facility, and cured in a perfect 60° F / 60 RH climate controlled room. 
How Does Bubba Kush make you feel?
Bubba Kush is high in the terpenes Limonene, Caryophyllene, and Humulene which provide effects of Comfort, Relief, and Calm.