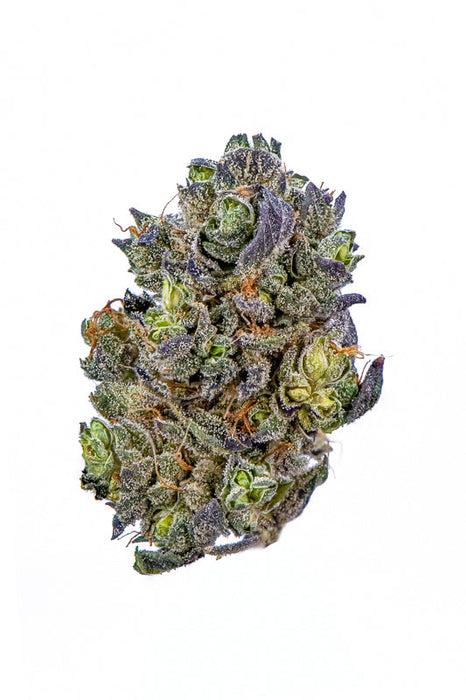 What is OZ Kush CBD Strain?
Looking for a powerful sweet & gassy strain that's high in CBD and packed with flavor? OZ Kush is the perfect choice! This potent hybrid is a cross between Maddog CBG x E1 Kush, and it packs a serious punch. With frosty buds, OZ Kush is perfect for those who want maximum impact with minimal hassle. 
So if you're looking for a unique, flavorful, and potent hemp kush flower strain, look no further than OZ Kush Strain!
OZ Kush Strain Cannabinoids
CBD: 12.02%

Total Cannabinoids: 15.82%

Terpenes: 1.44%

CBC: 0.1.05%
OZ Kush CBD Strain Terpene Profile
Myrcene 0.89%

Caryophyllene 0.21%

Limonene 0.12%
OZ Kush Hemp Strain Effects
Looking for a strain that will leave you feeling euphoric and relaxed at the same time? OZ Kush is the perfect choice! This relaxing strain has a calming effect that is perfect for unwinding after a long day. OZ Kush is also known for its euphoric effects, making it the perfect strain for enjoying some quality time with friends. 
Genotype:  Maddog CBG x E1 Kush
Phenotype: OZ Kush
Geneticist: Hoku Seed Co
Cultivated in-house by Hemp Hop
Hemp Flower contains less than .3% Delta 9 THC and is Non-Psychoactive 
For Adult Use Only
Check out our collection of Indoor Grown CBD Hemp Flowers