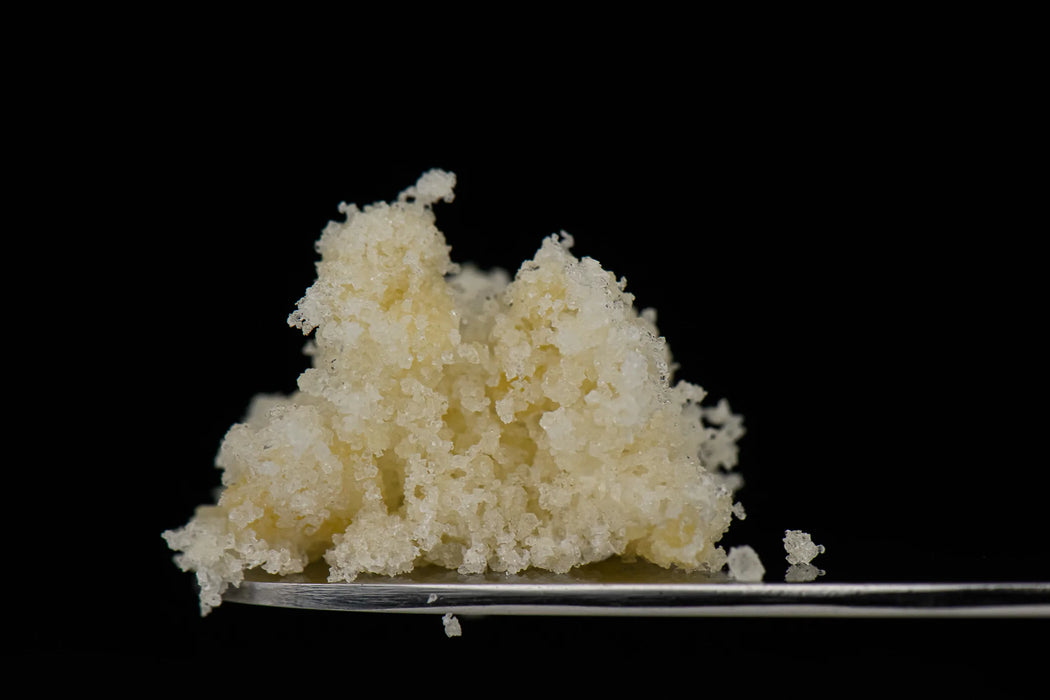 Sour Suver Haze Live Sugar
Save

Liquid error (snippets/product-badge line 32): Computation results in '-Infinity'

%
Our Price:
Login to View
Sour Suver Haze Live Sugar  (Sugar Wax)
Sour Suver Haze Sugar is a high-quality, high terpene concentrate made from fresh-frozen, live flower material. This strain delivers extremely pungent vapor with a strong, sweet gassy scent, and skunky undertones.
What is Live Sugar?
Sugar, also known as Sugar Wax dabs, is a live-resin concentrate that has small granular crystal cannabinoid formations. It's an easy to scoop consistency that burns clean and delivers strong effects.
Made using a hydrocarbon extraction process, Sugar has a wide range of colors from white and yellow, to amber and orange colors. It's perfect for dabbing in your rig or electric vaporizer. The best temperature for dabbing would be 315-450°F, which will ensure a smooth and pleasant experience.
Bowl topping is also a popular option - increase the potency and effect of your flower filled bowl by putting some sugar on the top. 
Sour Suver Haze Live Sugar is a must-have for any concentrate connoisseur.
1 gram of Sour Suver Haze Sugar. Compatible with the Puffco concentrate vaporizer. 
Sour Suver Haze Sugar Cannabinoids
Total CBD: 76.38%

CBDVa: 0.24% 

CBCa: 0.42%

THCa: 0.35%

CBGa: 0.16%

Total Cannabinoids: 88.18%
Do check out our collection of Hemp Derived Concentrates.